Online news sources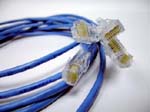 The Internet is an excellent source of news, information and advice on any subject, so long as you know where to look and can trust the sources! Whether receiving newsletters or visiting websites for the latest stories, you can keep up-to-date with all the latest developments in the business or leisure world, from the global brands of BBC and CNN, to national or regional news sources and also subject-specific websites offering the latest information on niche subjects.
The Web Marketing Workshop regularly uses a range of news sources to keep abreast - and ahead of - current trends. If you're looking for any information on the latest web marketing or e-commerce news or trends, please contact us and we can either help you directly, or point you in the right direction.
We also publish a monthly newsletter on web marketing and search engine news, which you are welcome to subscribe and receive each month. You may also find our online tools section useful and we provide book reviews on the latest Internet business strategy and online marketing titles.
Finally, we have also provided some online news headlines for the following subject areas, courtesy of FeedDirect:
If there is any other information that we can help you with to enable you to build and develop your business online, please contact us now.