Useful online tools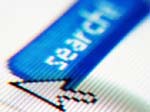 We've listed below some useful resources that we've found on the web. Although some of the best resources are US websites, we've also tried to include some top UK sites for each category.
About search tools and how to use them
Search Engine Watch - Danny Sullivan is the leading expert on search engines and his website has developed into a huge resource of up-to-date information plus an archive of background information. Much of the site is free but there is additional information for subscribers, including a fortnightly newsletter summarising the latest developments.
A background to the Internet
The history of the Internet - this page from the Internet Society's website compiles a collection of links to articles on the history of the Internet and the World Wide Web, from in-depth features to more general summaries.
Tim Berners-Lee - the home page of the Englishman credited with designing HTML and the World Wide Web (w3). His page contains links to the background history, some FAQs, and some more advanced papers on web architecture and possible future developments.
BBC Webwise - an excellent collection of help and advice about the web and how to get the most out of it. Despite parts of the site being hard to read because of the dark background, this is still a valuable site for beginners wanting to know about the web and includes a useful 'net-know-how' section.
How Stuff Works - for a clear explanation of how different aspects of the Internet work, this site is a good starting point and covers everything from e-mail to cookies, and webcams to MP3.
Internet.com - with a prime URL as a starting point, Internet.com is a portal site linking through to 14 different 'channels' covering most technical aspects of the Internet. Many links take you through to separate affiliated websites containing more detailed information, but as a central resource, Internet.com is an essential site to bookmark.
Guides to HTML and website design
A Beginner's Guide to HTML - as described, this is a good introduction to HTML coding, produced by the NCSA in the US.
Pagetutor.com - there are plenty of HTML guides available on the web but this is a good starting point for beginners. It contains an excellent colour chart to help choose and use the wide range of colours available on the web.
Web marketing resources
Web Marketing Today - this regular e-mail newsletter is one part of Dr Ralph S. Wilson's excellent US site on web marketing and e-commerce. Providing tips for web marketers since 1995, the archive is a valuable source of reference material on tried and tested techniques.
Netimperative - a source of Internet business and marketing news stories and sector reports, plus a newsletter service for registered users.
Marketing Today - another source of news combined with expert tips and hints.
SEO Today - provides search engine optimisation articles, resources and company information from SEO professionals around the world.
Contact us now for any further help or information you would like regarding the Internet and online business opportunities. You can also find us listed on these partner websites.