Contact Web Marketing Workshop UK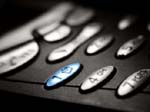 Get in touch here to find out more about how Web Marketing Workshop UK can help you build more business from the Internet.
You can also request your FREE 30-minute marketing report or sign up to our monthly newsletter. Either way, you won't know what we could achieve for your online business until you make contact, so please email us or submit the form below today and we will respond as quickly as possible.
To make contact with us directly, please send an email or complete the form below:
1) By e-mail: info@webmarketingworkshop.co.uk
2) By completing this form request:
Privacy policy – our policy is simple. We will only use your details to provide you with the information you have requested and until you tell us otherwise. We will not pass your details on to any third party or use it for any other purpose. Read more here.