Pay-Per-Click Advertising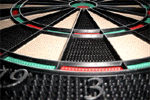 Pay-per-click advertising (PPC) offers your website an opportunity to advertise sponsored listings on pages served by the main search tools when a user searches on a specific keyword related to a product or service. In short, you can buy your way to the top of the search results within hours.
This is therefore highly targeted advertising, with payment only being made once the user clicks through to your site from the PPC listing. This sector has grown rapidly in the UK since 2000 and is now dominated by two major players:
Google Ads (AdWords) – taking advantage of Google's position as a major destination site on the web, this service provides coverage of Google, Ask and a network of content sites.
Bing Ads – previously called Yahoo Search Marketing (and Overture), this tool has established a wide coverage of many popular UK search tools such as MSN Search, Yahoo and others.
Running a successful pay-per-click campaign
Pay-per-click advertising is becoming more competitive as an increasing number of companies compete for top positions on the main search and consequently in some market sectors, only those with deep pockets can buy the best positions. However, used sensibly, a PPC campaign can be extremely effective for several key reasons::
It's immediate – you can start a campaign immediately with Google Ads and be ranking on the first page of search results within an hour. Set up requires very little investment and, depending on the nature of your market, pay-per-click can prove to be very cost effective, making it realistic for any size of business. You can also control activity and spend online, making it a flexible tool for promoting business objectives such as market penetration, sales promotions and catering for seasonal variations.
It's measurable – conversion rates from pay-per-click leads can be measured by adding tracking code to a site, so you are able to calculate the cost per sale and conversion rates that pay-per-click is giving you. This makes it very easy to justify and monitor responses compared to other forms of advertising. You can also monitor click through rates (adverts served v adverts clicked) to measure the effectiveness of your advertising messages.
Such campaigns also require close management, for a number of reasons, including:
Not all clicks are equal – making sure that the people who click on your ads are likely to generate a lead or sale is critical to the success of a pay-per-click campaign, and there are a number of pitfalls to watch out for. Bidding on very general keywords by an advertiser in a specialist sector, attracting the wrong type of visitor with your adverts and providing a poor experience once a user reaches your website are just some of the issues to watch out for.
Multiple clicking by competitors – this is a common concern for advertisers and whilst the major PPC providers have some security measures in place, it is still possible to assume that you will receive wasted clicks from your competitors or other sources, so this needs to be built in to the cost of a campaign. Ultimately, any PPC campaign has to generate an effective return on investment.
How sustainable is it? – many other methods of web promotion allow you to achieve sustainable results without investing large sums of money (although hard work & astute decisions are almost certainly required). Pay-per click is very much like advertising in that as soon as you stop investing in it, you will lose any benefits immediately.
How Web Marketing Workshop UK can help
At Web Marketing Workshop UK we have a wide experience of managing pay-per-click accounts for our clients, taking away the hassle and maximising the benefits of this often complex advertising medium. Our management service provides the following stages of work:
we will research a range of potential search terms and provide a list of the most relevant terms for your market alongside their estimated monthly cost.
we will assess your market and give you advice on how best to utilise pay per click to achieve the best return on investment.
once we have agreed the keywords to use, we then produce optimised adverts that will maximise relevant clicks, set up your account and set initial bid levels.
when your account is activated we monitor its activity and begin a process of continual development to optimise your campaign, testing keywords, adverts and bid strategies. We also advise you on how to utilise your website to make the best use of the pay-per-click traffic it receives.
every month we provide you with a report showing your activity for the previous month, plus we will analyse trends and provide advice on how to develop your campaign.
If you would like run an initial test PPC campaign for your website, please contact us now for more information. Alternatively, request our FREE 30-minute marketing report to discover what other online marketing opportunities may exist for your site.